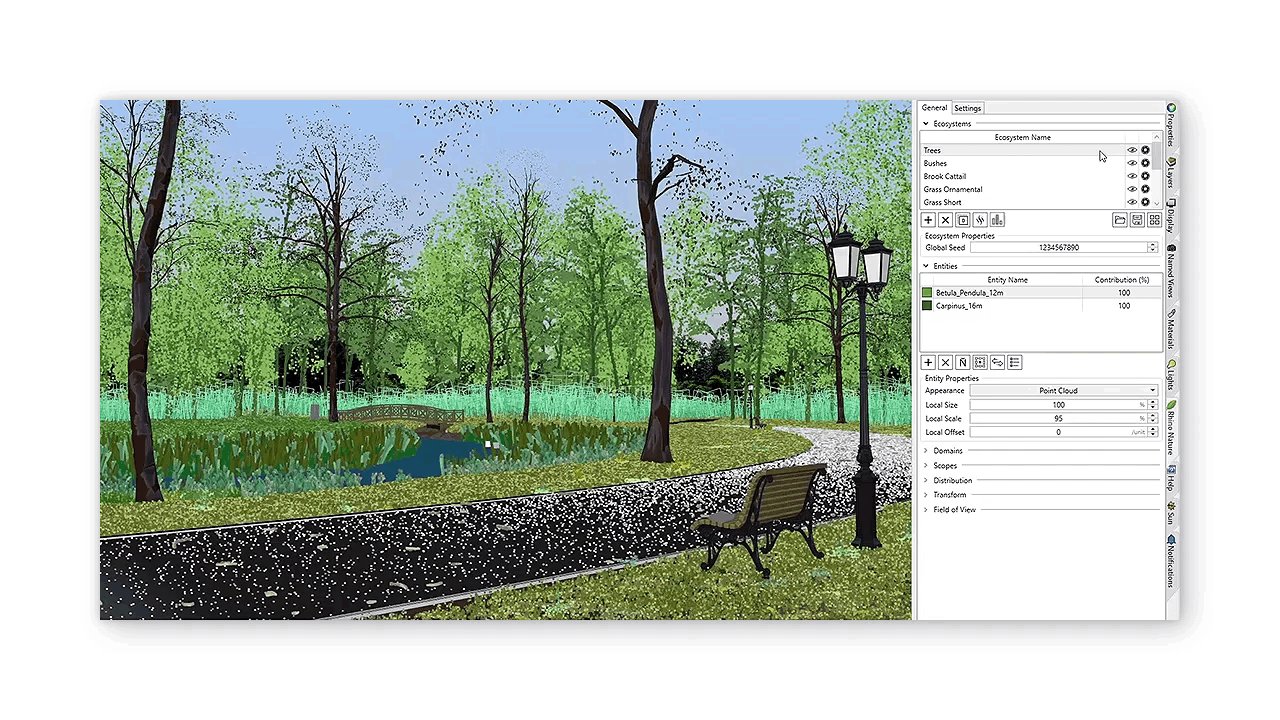 Non-destructive workflow
Changes has never been easier! It doesn't matter if you want to add a new object or swap an entire set of objects or just tweak a couple of params to polish your design. Your creations are fully editable at any time.
Lightweight viewport
We engaged complex algorithms to prepare for you several best-in-class representations of chosen objects on the fly. Gain the ability to populate insane amounts of objects within the Rhino environment and viewing them smoothly without a frame drop.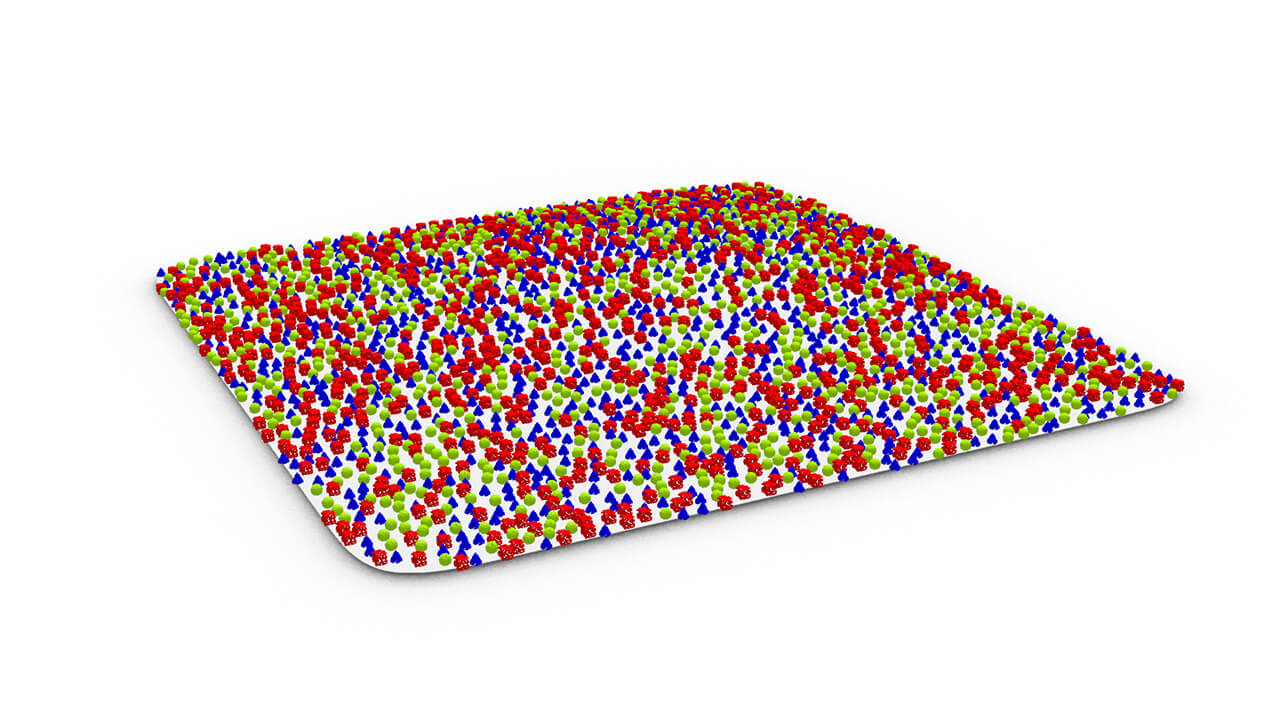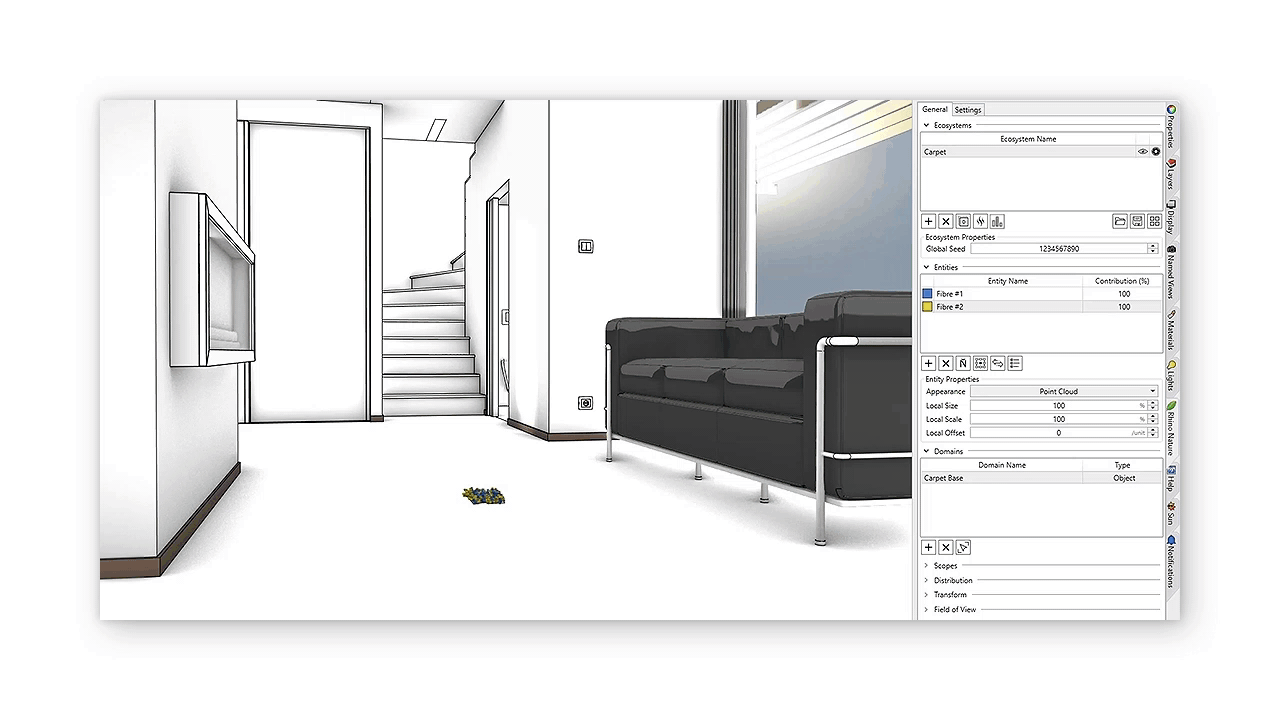 Live update
There is no need to continuously click to apply new values. All changes are applied automatically, giving instant visual feedback, that given you are always on top of things during the creation process.
Smart ecosystem management
Tightly packed scenes with tons of various models? A clever approach to the management of distributed objects will allow you to filter out unnecessary things during the design or look-dev process.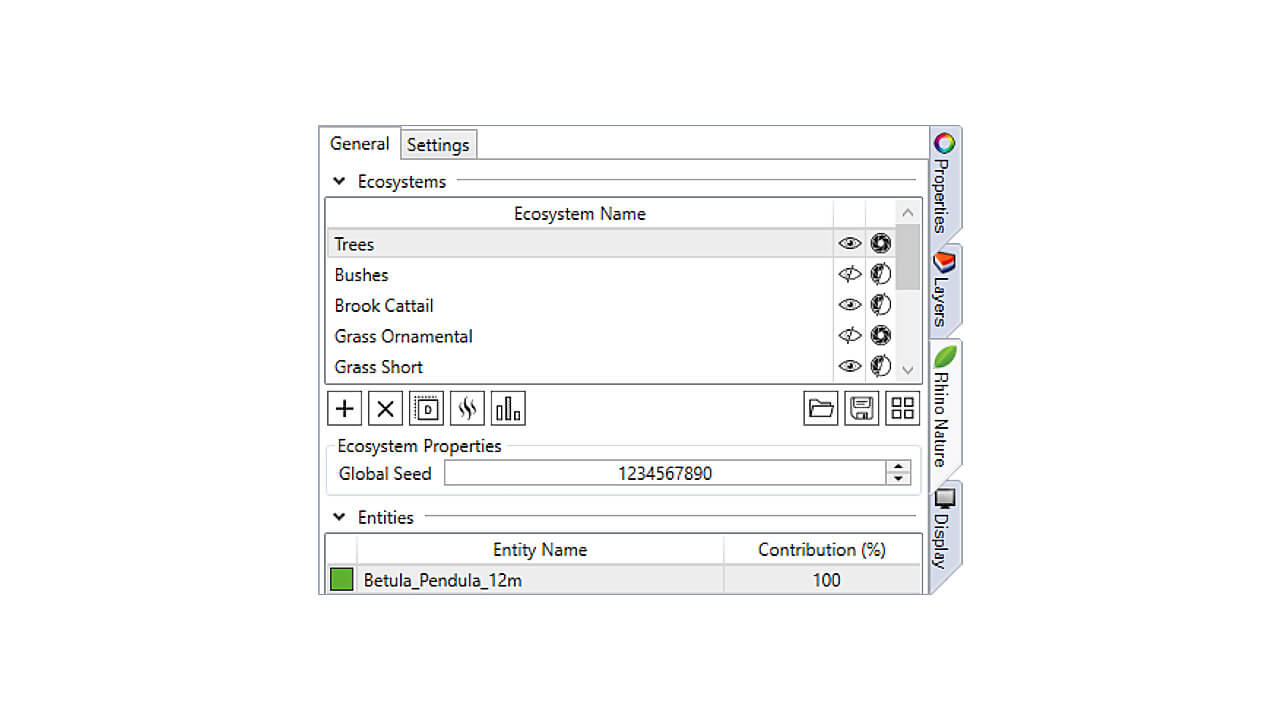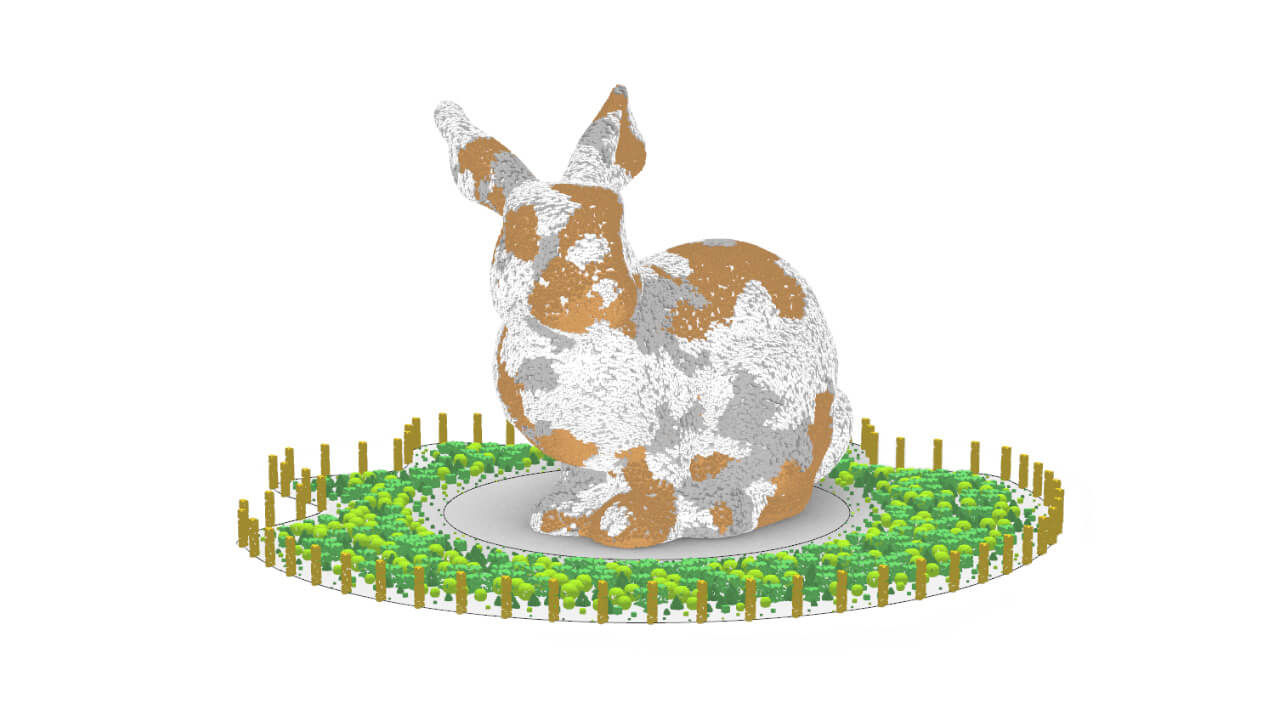 Unique distribution
No matter if you need objects equally spaced following the curve, patterned seamlessly wrapping complex three-dimensional objects, or highly naturally spread along the uneven surfaces, we've got you covered.
Preset library
Built-in ready-to-go high-quality presets allowing you quickly get up and running with projects under time pressure can be a real relief. That's not all, you can save your own presets and reuse them in upcoming future projects.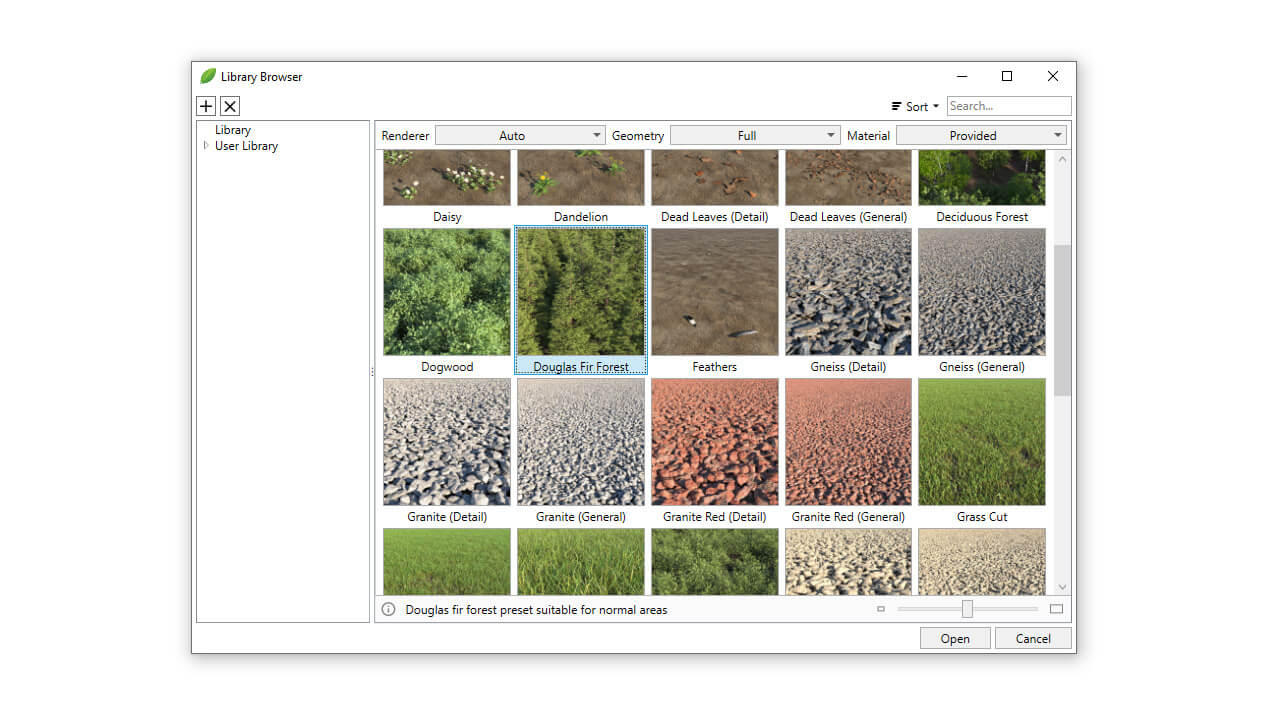 Integration
Seamless experience with major render engines.





Try it now
Trial
Try for free, discover how you can improve your workflow, evaluate efficacy during 15 days period.
Free
TRY NOW
Cannot be used commercially
15 days trial
Limited model library
Allows 3 ecosystems at most
Limited rendering (max. 100k objects)
Recommended
Licensed
Get the fully-fledged tool of trade, perpetually licensed, including updates and customer support.
139.00

€

– 189.00

€
BUY NOW
Can be used commercially
Perpetual license
Complete 100+ model library
Allows unlimited ecosystems
Unlimited rendering
Cannot solve arisen problem? We have ensured no one would be alone when trying to find the best strategy to overcome obstacles down the road.